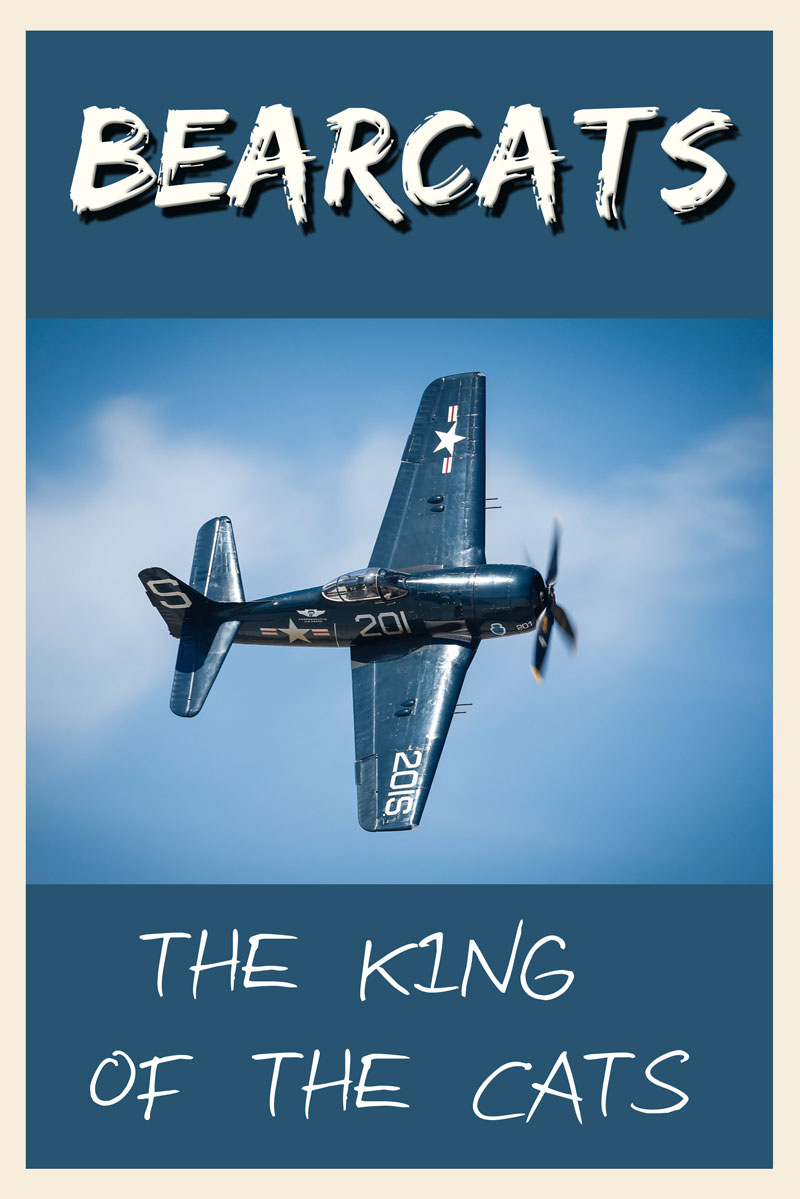 The Grumman F8F Bearcat was a smaller, lighter and faster version of its closest carrier-based fighter cousin, the F6F Hellcat. Designed using the lessons learned in combat during the first three years of the war in the Pacific, the Bearcat had a better climb rate than any other Navy fighter, an important advantage in any dogfight. Comparatively small and very powerful, the F8F is often praised as one of the best-handling piston-engine fighters ever built.
Built by both Grumman and General Motors beginning in late 1944 and early 1945, Bearcats were deployed in the spring of 1944, but did not see combat service before the end of the war in the late summer of 1945.
Following the war, the Bearcat served as a single-engine, carrier-based, Navy and Marine Corps fighter for several years. The Bearcat was also used by the U.S. Navy Blue Angels Flight Demonstration Squadron from 1946 until 1949.
Only a bit more than 1,200 Bearcats were manufactured. The last operational F8F was retired from the South Vietnam air force in 1963.
Featured Aircraft:
F-8F-1 Bearcat       Dakota Territory Air Museum
F-8F-1 Bearcat       Tom Wood Aviation
Aircraft listed have agreed to participate, but due to factors such as weather or mechanical issues, participating aircraft are subject to change without notice.
The Event Organizers of the Arsenal of Democracy are General Aviation Manufacturers Association (GAMA), National Air Traffic Controllers Association (NATCA), International Council of Airshows (ICAS) and Commemorative Air Force (CAF).  Through the sponsorship of the CAF, a 501(c)(3) non-profit organization, all donations are tax deductible to the extent allowed by law.  Please consult your tax advisor. Any information provided will be handled according to this privacy policy. Tax ID 74-1484491.
PO Box 764769 Dallas, TX 75376 |  ww2flyover@gmail.com | DONATE